Living in the City of Lights may be a mere dream for many, but with new homes in Las Vegas under $200 000 it is possible to find a property you can afford and invest in. LV offers a variety of incredible residential properties for sale. You can find a condo or townhouse within budget around or below $100 000 on fair sized plots. The home of The Strip provides a variety of incredible properties in safe community neighborhoods that has gained increased attention over the last decade. Owing to new real estate markets and commercial developments, Las Vegas is becoming increasingly prominent as an investment for single family homes, townhouses and 2 story living at reasonable prices. With the option to purchase new homes in Las Vegas under $200 000, many properties can benefit from upgrades and renovations adding to its future value.
HOME REBATE NEVADA WILL SHARE COMMISSIONS WHEN YOU PURCHASE A NEW HOME USING DAN KRYNZEL AS YOUR REAL ESTATE AGENT. THIS REBATE COMES FROM THE COMMISSION PAID TO THE REAL ESTATE AGENT FROM THE NEW HOME BUILDER AT CLOSING OF ESCROW.
THIS REBATE DOES COME FROM THE NEW HOME BUILDER.
HOME REBATE NEVADA OFFERS A HUGE HOME REBATE WITH NO LIMIT ON THE AMOUNT OF REBATE YOU CAN RECEIVE. THE AMOUNT OF REBATE DEPENDS ON THE PURCHASE PRICE OF THE NEW HOME. HOME REBATE NEVADA WILL SHARE UP TO 2.5% OF COMMISSION RECEIVED FROM ANY NEW HOME BUILDER.
BEFORE VISITING ANY NEW HOME BUILDER, PLEASE CONTACT ME TO SEE IF I CAN PRE-REGISTER YOU. WITH SOME BUILDERS IT IS NECESSARY THAT I AM WITH YOU ON YOUR FIRST VISIT TO THE NEW BUILDER.
.
New Homes in Las Vegas Under $200 000 – The Best Properties
Las Vegas is a popular tourist destination, which has contributed to its economic successes and continuous developments. From single family homes to high rise living, you can find various styles of properties including new homes in Las Vegas under $200 000 . From quaint houses to condominiums and pristine avenues, many older properties are located on large plots of over ¼ of an acre where property owners continue to live securely with quick access to major highways. The reason more people are looking for new homes in Las Vegas under $200 000 is owed to the value it can provide. The latest property developments offer similar large plots but with open floor plans and secure features to address various lifestyles. It is also located close to public highways making it easier to travel to preferred destinations with ease.
Most new housing developments in Las Vegas are focusing on community living with single family homes, condos and gated communities. New homes in Las Vegas under $200 000 are soundly structured and provide families the space and features needed to raise a family.
Surrounding these new homes in Las Vegas under $200 000 are recreational parks, walking trails, picnic areas, and green belts. Whether you wish to walk your dog or play a game of football, the beautifully designed lifestyle facilities create the neighborhood most property buyers dream of.
The developers of new homes in Las Vegas under $200 000, have focused on the creation of beautiful facilities surrounded by greenery. Although older properties in Las Vegas remain popular buys, it does require some time for renovations and modifications compared to newly developed houses that are move in ready.
Modern Property Features for the Contemporary Lifestyle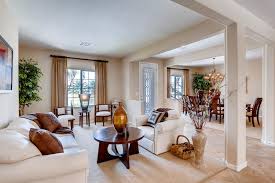 From bachelor living to single family homes, new homes in Las Vegas under $200 000 afford new buyers the opportunity to invest and purchase the home they have always wished to own. The new communities developed in Las Vegas add to the exceptional value of the region and provide a multitude of options for singles and families. Whether you wish to invest in property for its future potential or simply looking for a good and safe neighborhood to raise your family, you can find new homes in Las Vegas under $200 000.
Among the most desired property purchases include the gated community lifestyles that are prominent in the region. These secure homes provide the privacy you wish for in your home but also the safety necessary for raising a family.
The features of the latest Vegas developments cannot be denied. The new homes in Las Vegas under $200 000
include family homes that have been designed with large windows overlooking the natural surrounds and allowing large amounts of natural light into properties!
Beautiful Sights, Surrounds and More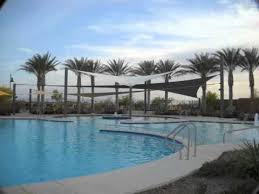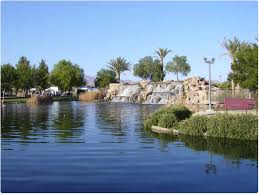 The new homes in Las Vegas under $200 000 have been constructed on fairly spacious lots with many properties offering residents incredible views. Vegas is well known for its extended mountainous regions and valleys. If you enjoy the outdoors and wish to wake to extensive views of scenery and natural environments, then the new homes in Las Vegas under $200 000 make for the ideal investment opportunity.
What to Expect in New Homes in Las Vegas under $200 000
The new developments in Las Vegas include 3 bedroom and 2 bathroom single family homes. These properties include garages and driveways for off-street parking and additional security. Every home is developed with modern architecture and clean lines. The new homes in Las Vegas under $200 000 are not your traditional residencies, it is better. These contemporary properties help you find a home that you will not only enjoy and find incredibly valuable but one you will be proud to entertain in.
Community Living at its Finest
Las Vegas is all about creating secure and peaceful communities where property buyers can find the ideal residence.
The new homes in Las Vegas under $200 000 are all about family living. Whether a new or seasoned property buyer, you will find incredible residencies with modern finishes and open plan living. The new homes on the market in this region are believed to grow incredibly in resale value, making these properties the ideal choice of residential purchase.
Buying New homes in Las Vegas Under $200 000
Home Rebate Nevada can assist in finding new homes in Las Vegas under $200 000 to suit your lifestyle in Las Vegas. The modern region can create a quaint and rewarding lifestyle for any home owner. From access to the surrounding natural parks to open plan living at its finest. You would expect to pay much more on such contemporary properties in a region as popular as Las Vegas. With fair markets and incredible value offered with new homes in Las Vegas under $200 000 it is possible to find houses with great locations and beautiful finishes to suit your current and future lifestyle needs.