Buying Aliante Homes for Sale
When you are looking for residencies in North West Las Vegas, you will find the most spectacular Aliante homes for sale. From single family homes to condominiums and gated communities, the region is sure to impress covering a vast 1900 acres. Most properties are located close to the public highways making it easier to travel to major destinations including the Downtown city. Aliante homes for sale offer the best of both worlds. You have the option to live in a secure community and have peace of mind your privacy and safety is maintained. Homes along parks and greenbelts make outdoor activities favourable for entire families to enjoy. Learn more about the value these exceptional properties can provide. You can invest in a wonderful, secure and friendly home in the city of Vegas.
Aliante is under ongoing development ad major communities have been established and additional residential developments on the rise. It has received increased attention for its investment potential as single-family homes are increasing in demand and with the surrounding infrastructure; the area is said to sky rocket property prices. Aliante homes for sale can satisfy the needs of those looking to live in the security of a gated community, higher end housing or 3-bedroom family homes with fair sized land.
Your can find incredible Aliante homes for sale a mere 25 minutes from the world-famous Vegas strip.
The Finest Lifestyles in the Aliante Community


When you think Aliante homes for sale, consider luxury, style and easy living. Properties are designed to provide open plan living with beautifully polished and striking features. Secure living offers its residents a sparkling blue pool to enjoy while every house is private enough to entertain friends and family.
With an impressive 4 acres of land dedicated exclusively to public and recreational purposes, there is always something to do outdoors in the spectacular Nevada weather. Aliante homes for sale are surrounded by beautiful green belts. For golf enthusiasts, in the heart of the recreational areas and local parks you will find a pristine golf course. Drive a few minutes from your property to the greens and spend your day playing the gentleman's game.
Entertain the kids at the local parks with the local Nature Discovery Park covering 20 acres for you to explore! Athletes or a casual morning run along the 24-miletrails will have you pass the park lake, waterfalls and natural vegetation.
Aliante homes for sale are for those who are investing in a lifestyle. It is all about pristine community living from the gated communities to the expansive parks with a variety of features that all will enjoy. Although an upcoming development, it is a promising neighborhood where all residents can enjoy the beauty of the area while investing in modest to high end properties.
Reasons for Purchasing Aliante Homes for Sale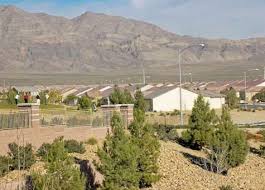 Aliante homes for sale are contemporary. It is suitable for the bachelor looking to start a career and travel easily down the highway, for the family interested in a spacious secure home and the entertainer who lives an opulent lifestyle. Aliante homes for sale have something for everyone to enjoy in real estate showings. The community not only offers new houses for sale but also many vintage or quaint properties ideal for the fixer upper. More affordable properties may require some work but it can be transformed into a beautiful, practical and valuable space with incredible investment returns.
The popularity of Aliante homes for sale means that listings are coming under pressure to meet the demand. This is owed to the accessibility of major cities and public roads from the neighborhood including the richness and appeal it offers for all lifestyles. You will find gated communities particularly favorable. Benefit from the practicality of spacious and modern houses to the security of a gated complex in Aliante. Aliante homes for sale average 3 bedroom to 3 bathroom residencies including fair sized driveways and secure garages.
Aliante Adult Communities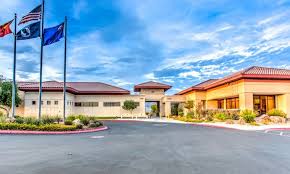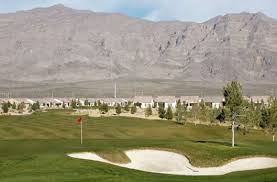 In the North West Las Vegas, seniors can access entry level townhouses and condominiums. Aliante homes for sale are also dedicated to the 55+ age group offering a variety of properties that fit the different lifestyles of older adults. It is not only a quiet community but includes many outdoor activities to assist men and women in maintaining a healthy lifestyle.
From spas and gyms to a golf course, there are many activities that residents can find fun and engaging. Modern amenities in Aliante homes for sale ensure the finest in living standards and the comforts you seek when investing in a beautiful home.
What to Expect in Aliante Communities
From entry level condominiums to spacious parks, what more could you possibly ask for in a secure upcoming community. The region in the North of Las Vegas is most widely recognized for its impressive gated communities. With more residential property developments, Aliante caters to a wide range of buyers' requirements.
When visiting Aliante you will be truly spellbound by the surrounding greenery and the immaculate condition of paths, trails and parks. Major sports fields and extensive parks covered with grass and trees will have you feeling as though true nature is just outside of your door.
The major commercial development that is located along the Aliante Parkway is a contemporary feature making it easier to find just what you are looking for. Along this strip you will find convenience stores, dry cleaners and boutiques. Aliante residents do not have to drive far out of the region to find everything from clothes to groceries.
Aliante homes for sale are not the only impressive feature of the North Las Vegas region. Find the Aliante Casino with leading chain stores and the host of summer carnivals held annually.
Aliante homes for sale offer residents the premium lifestyle they seek. Whether a more affordable quality house to larger condo, there is a style of property for all to enjoy and invest in.
Once you have decided that Aliante homes for sale are suitable for your needs, a consultation with your experienced estate agent for a complete viewing can help you find the right property for your residential requirements